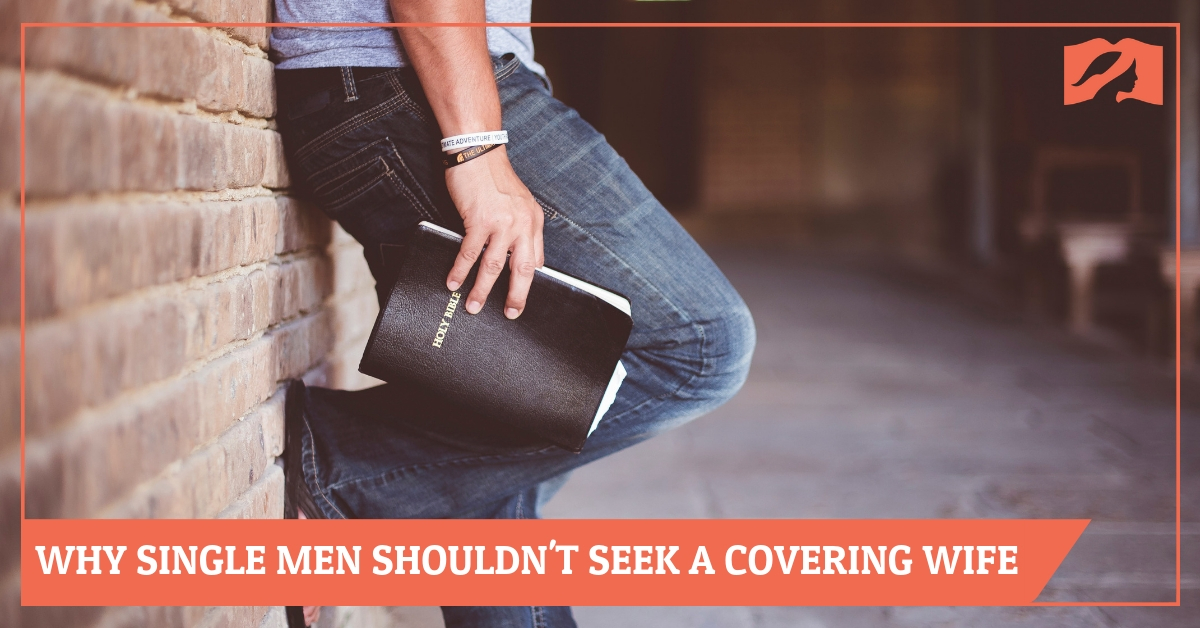 A Head Covering Standard?
Head covering is a beautiful symbol because of the divine truths that it communicates. Godly men are often attracted to this as it appears modest, humble, and shows a seriousness for one's faith. So, it makes sense that if a man who believes in the practice of head covering was seeking a bride that he would desire her to be one who covers.
However, I would counsel against making this a standard in finding a wife. My premise is simple: head covering women are rare and even among them, some do not reflect the lifestyle and character of biblical womanhood. Instead, a wise man will focus on the woman's heart & her relationship with the Lord (see Prov. 4:23, 31:30; 1 Pet. 3:4).
Character First
For many women, head covering is a relatively easy thing to do. In fact, that is usually the case for all outward symbols. Putting on a wedding ring is effortless, but it takes significantly more work to have a godly marriage. Being baptized is fairly straightforward, but walking out the Christian life day-by-day is much more involved. Likewise, it can be easy to put on a head covering, but much harder to embody the character and lifestyle of biblical womanhood.
Young men, you don't want a wife who is willing to wear the symbol without it being a reflection of her life. In other words, it is simple for a lady to "fix" her lack of head covering — she literally just needs to put one on. But it is much harder for someone to correct issues of the heart, such as long-standing patterns of selfishness, unsubmissiveness, contentiousness, or a lack of quietness (1 Pet. 3:4).
Also, since head covering is an outward practice and also a minority view, it can sometimes appeal to women who are immature in their faith. Legalistic people love rules and outward displays of religion (Matt. 23:5), especially religious practices that only a few people hold to. It is important for men to understand this as some of the most unsanctified women are willing to wear a head covering. To be clear, this dynamic is not unique to head covering; it can be at play in any practice that is both outward and unpopular. Read more