Join the HCM Team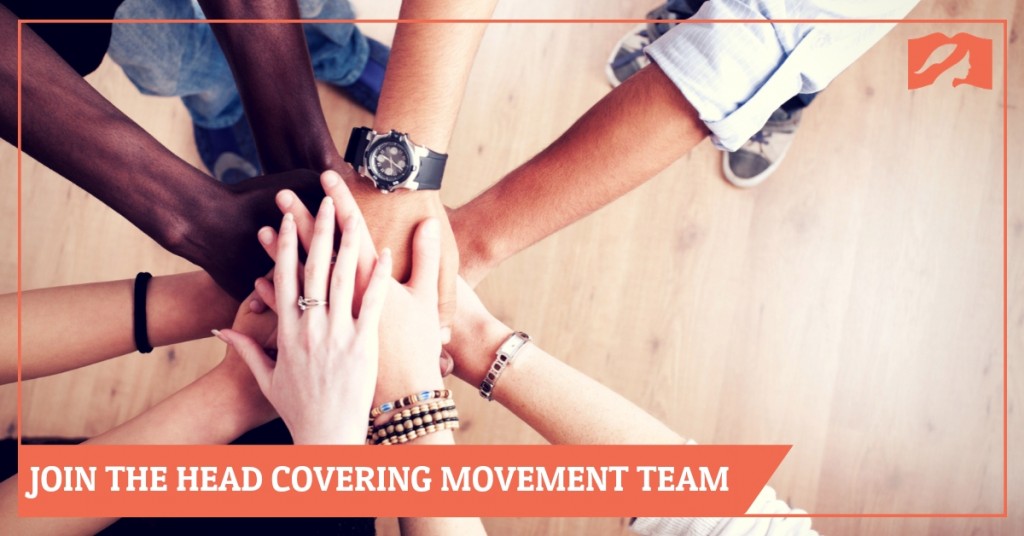 Would you like to join the Head Covering Movement team?  Our mission is to create & present great online resources. We believe that we are stronger with a diversity of voices, which will help us share this movement with the wider Church. A list of positions we need help with is listed below.
If you can't help with your time but want to give financially, you can donate here. 100% of the funds will go towards sustaining & promoting the movement.
Manager (Male or Female): The manager will operate the Head Covering Movement website by handling the day-to-day responsibilities. This will include setting a posting schedule each month, managing the HCM team (ensuring deadlines are kept, questions are answered etc.), scheduling WordPress and social media posts, and answering reader questions on the HCM website and social media.
Qualifications:

  Must have excellent coordination, communication (written), and customer service skills. The person must be tech-savvy, especially having experience with social media and WordPress. The ideal candidate would be a current or former blogger or someone with management experience.

Editorial Board (Male and Female): These people will be responsible for determining which submitted posts get published on this site. They will edit all posts as a team, checking for grammar, consistency, tone, and accuracy.
Qualifications:

  Must demonstrate theological aptitude as well as experience in writing and/or editing (online or print).

Regular Contributors (Male and Female): These people will contribute their own original content on head covering (as well as related topics taught in 1 Cor 11:2-16) in the form of articles and/or videos for posting on the HCM page. Frequency should be about once per month (though we're flexible).
Qualifications: Demonstrated ability writing articles and/or producing video content (ex. vlogs). A regular contributor must show that they've published lots of content online. If you do not meet that qualification we do accept single submissions (and will consider you for a regular contributor position after we've published three of your writings).
Social Media Manager (Female preferred): This person will manage our social media pages with a focus on community engagement. We desire to have an active presence on Facebook, Twitter, Instagram and potentially Pinterest. Though we prefer one person to manage all of them, we are open to multiple people being in charge of one (or more) network(s) each.
Qualifications: Must be active on social media and demonstrate the ability to craft compelling posts while engaging your audience. We are not looking for someone who simply knows how to use social media, but someone who understands digital marketing and branding.
Video Editor (Male or Female): This person will edit all videos for our YouTube channel & Facebook page. Additionally, If they have production skills, they would also create short explainer videos.
Qualifications:

 Demonstrated ability to edit and produce high-quality engaging videos.

Publicity Manager (Male or Female): This person will form relationships with like-minded bloggers as well as publishers and media outlets. They will arrange publication of our writers work on other blogs and magazines to expand our reach. This position will also include the management of Jeremy Gardiner. Tasks related to that role might include arranging podcast interviews, speaking engagements, and the publicity related to his second (forthcoming) book.
Qualifications: Must have previous publicity experience (either for yourself or another). Can demonstrate past success in working with the press and/or media.

Marketing Manager (Male or Female): This person will handle all the marketing for HCM. This will include strategizing and executing on both free and paid promotions. It will also include arranging giveaways for our readers.
Qualifications:

 Must have demonstrated experience in digital marketing. This will include launching promotions at strategic times and measuring effectiveness through analytics.



Covering the Web Coordinator (Male or Female): One or two people will be in charge of scouring the internet to find relevant content on head covering and 1 Cor 11:2-16. This will include searching Google, social media, and Youtube. Helpful content will be identified to share with our community through our social media pages.
Qualifications:

Demonstrated ability at doing advanced Google searches (such as negative keywords, search by date, exact phrase match).

Book Translators (Male or Female): We are seeking someone to finish the Portuguese translation of our Head Covering book. We would also love to see it translated into additional languages.
Qualifications:

 Must have excellent written English as well as fluency in the desired translation language.
These jobs should not be seen as exhaustive. If you have a great idea for how you can help in a way that we haven't thought of, let us know. We're open to promoting head covering in any way as long as it is done with excellence.
NOTE: We are also looking for moderators for our Facebook Community group. Though that is not an official team position, it still is a vital role. If you are interested in serving in that way please message us through Facebook.
---