Join the HCM Team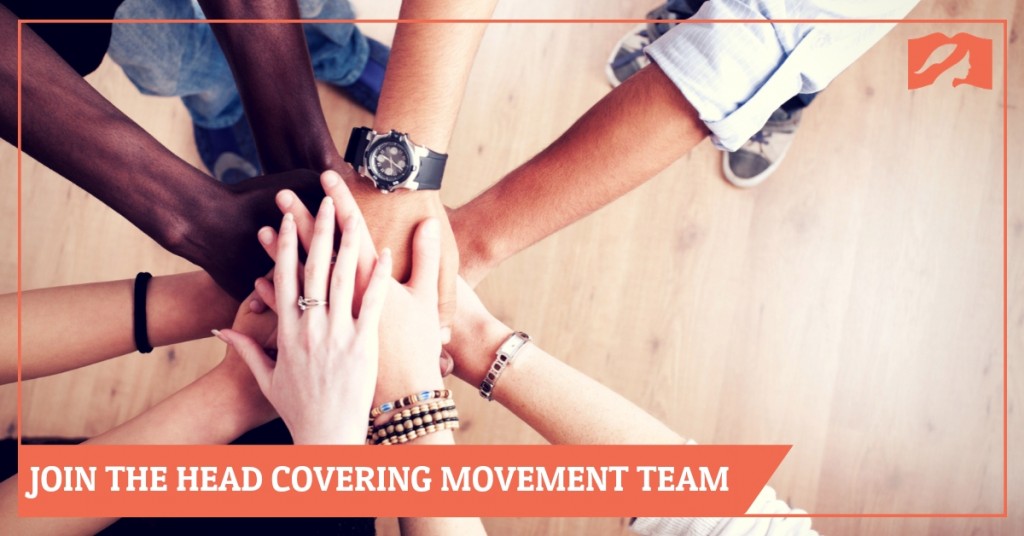 Are you excited to share the Bible's truth about head covering with others? What are your special talents and abilities? We would love for you to join our Team so you can use your gifts to spread this Movement throughout the wider Church! You are needed here!
Note that all our Team positions are volunteer-status. Every Team member serves out of a desire that the Church would honor, follow, and be blessed by God's Word.
Check out the list of Team positions below to see if any of them fit your unique skills and personality.  Then fill out the form at the bottom to let us know you're interested — we look forward to hearing from you!  We believe that we are stronger with a diversity of voices – perhaps one will be yours!
If you can't help with your time but want to give financially, you can donate here. 100% of the funds go towards sustaining & promoting the Movement.
---

TEAM POSITIONS
✮  REGULAR CONTRIBUTOR (articles or videos): This person creates original content on head covering (and related topics) as taught in 1 Corinthians 11:2-16. The content may be in the form of articles and/or videos for posting on the HCM website (and linked via social media). Publishing frequency should be about once per month (though we're flexible).
Qualifications: Demonstrated ability writing quality articles and/or producing engaging video content (ex. vlogs). A "Regular Contributor" must show that they've published lots of quality content online. If you do not meet that qualification, we do accept single submissions (and will consider you for a Regular Contributor position after we've published three of your writings/videos).
✮  ARTICLE EDITOR: This person (as part of the editorial team) determines which submitted posts get published on the HCM website, and then edits them — checking for grammar, consistency, tone, and accuracy.
Qualifications:  Must demonstrate both theological aptitude as well as editing skills (online or print).
✮  SOCIAL MEDIA MANAGER: This person manages our social media pages with a focus on community engagement.  Currently, we have openings for assisting with our Instagram and Pinterest accounts.
Qualifications: Must be active on social media and demonstrate the ability to craft compelling posts while engaging your audience. We are not only looking for someone who simply knows how to use social media, but ideally someone who understands digital marketing and branding.
✮  VIDEO EDITOR: This person edits videos for our YouTube channel & Facebook page.
Qualifications: Demonstrated ability to edit and produce high-quality engaging videos.
✮  SERMON CURATOR: This person reviews church sermons (posted online) that relate to head covering, selecting quality sermons that align the theology & purpose of the Head Covering Movement. Introductions and links to these sermons are then published on the HCM website, email update list, and social media pages.
Qualifications: This person must have a decent amount of time to find, listen to, and evaluate a number of sermons. They must have a solid theological understanding of the HCM beliefs and purposes.
✮  WEB CONTENT CURATOR: This person scours the Internet to find relevant content on head covering and 1 Corinthians 11:2-16. This will include searching Google, social media, and YouTube. Helpful content will be identified to share with our community through our "Covering the Web" collections, which we post on our website, email update list, and social media pages.
Qualifications: Demonstrated ability at doing advanced Google searches (such as negative keywords, search by date, exact phrase match).
✮  FACEBOOK GROUP MODERATOR:  Join the team of moderators that help oversee our community of 4.5K group members on Facebook.
Qualifications: Must have good communication/people skills, the ability to use Facebook's group management tools, and be a team player with the other moderators.
These roles should not be seen as exhaustive. If you have a great idea for how you can help in a way that we haven't thought of, let us know! We're open to promoting head covering in any way as long as it is done biblically and with excellence.
---