The Case For Christian Head Covering: A Guided Study of 1 Corinthians 11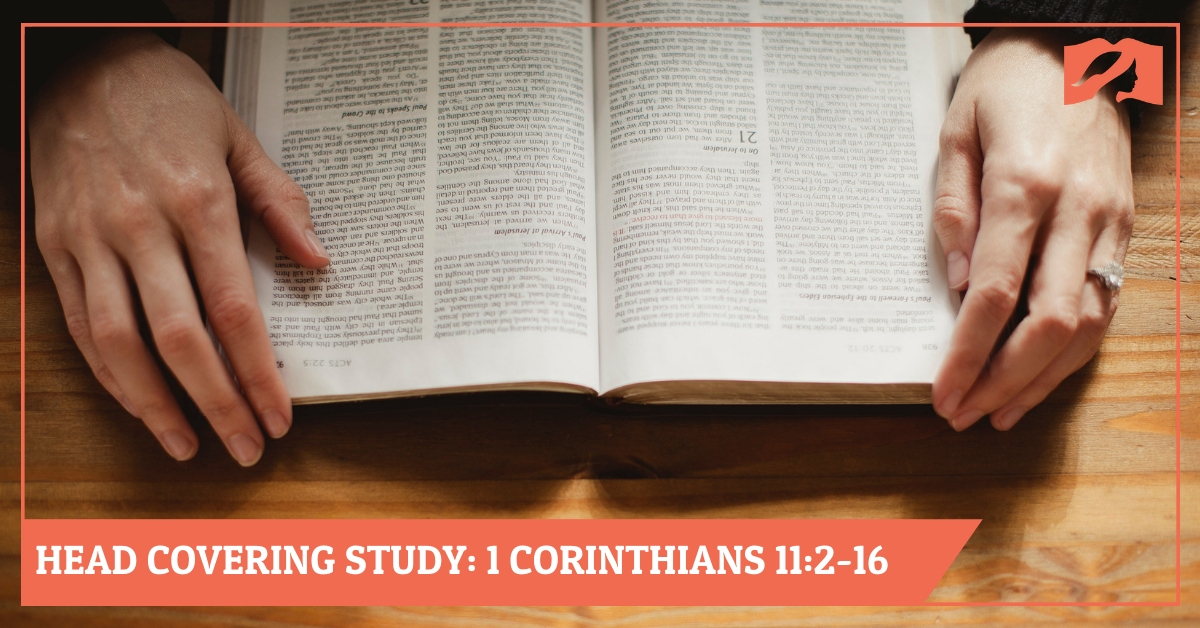 Welcome to the Head Covering Movement's guided study of 1 Corinthians 11. We'd like to walk you through this passage of Scripture to show you how the Bible teaches that head covering is to be practiced in all churches, no matter the time or culture. We believe that when men worship with a bare head, and women with a covered head that it symbolizes to both angels and the gathered church, how God has created men and women differently.
For too long this doctrine has been neglected and stereotyped. Unfair associations with cults, legalism, unsophisticated theology & frumpiness have turned many people off. We want to move past these stereotypes and into Scripture because contrary to those views, head covering is biblical, beautiful and relevant.

LET'S BEGIN
STEP #1 – INTRODUCTION / HEART CHECK: We'd like tell you why this topic is important and also encourage you to have an open heart so that you can get the most out of this study. Please start by reading or watching an introduction to head covering.
STEP #2 – BIBLE: Before we present you with a positive case for head covering, please give 1 Corinthians 11:2-16 a good read (preferably in at least two translations). This section of Scripture is where this teaching comes from.
STEP #3 – CASE FOR HEAD COVERING: Now it's time to learn the positive case for head covering today. Please select your preferred study method below (listening or reading).
QUESTIONS & OBJECTIONS
After you've heard the case for head covering, we understand that you'll have questions and potentially unresolved objections. To go deeper and find those answers, head on over to the articles section and read the ones that are of interest to you.
WE'RE HERE FOR YOU! TALK TO US
We'd love to help assist you in your study in any way we can. If you can't find what you're looking for or if you'd just like to let us know what you're thinking, feel free to contact us at [email protected] or via the form below…