Head Covering Sermons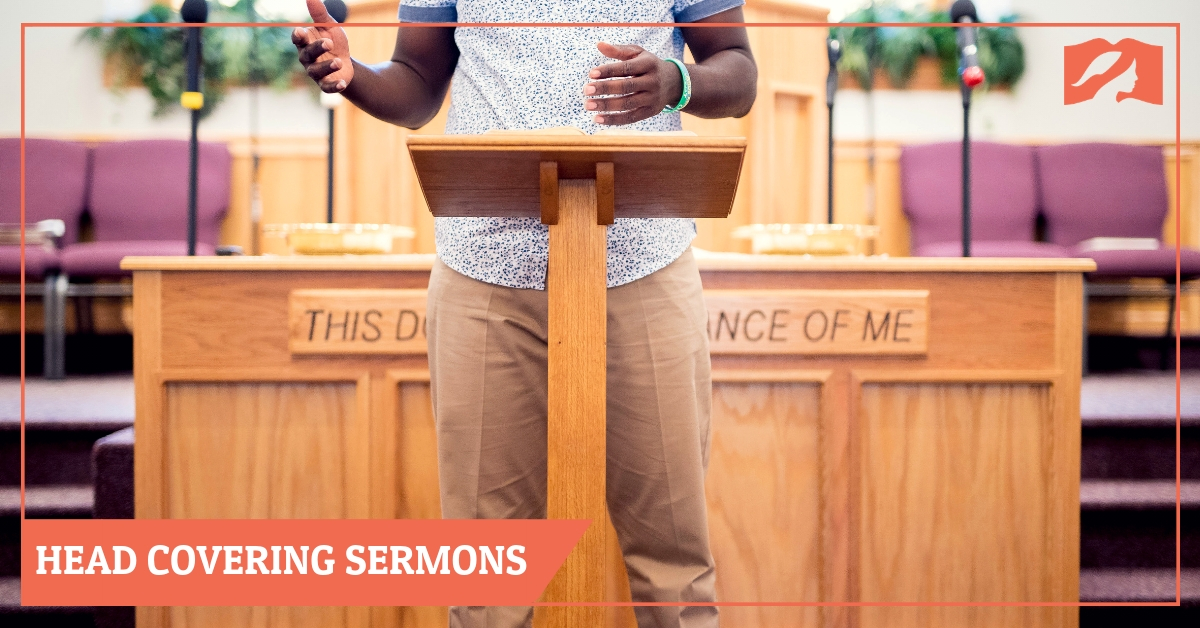 On this page, we have a collection of audio and video sermons on the topic of head covering and biblical manhood/womanhood.
If you'd like to know where to start, we have some recommendations inside the blue box as well as info on what has been most popular with our readers.
The following sermons appear in the order that they were posted on this site, with the most recent at the top. To watch or listen to the sermon, click the link icon on the corresponding picture. If you're having a problem with the sermons loading, you can view them all on this page as well.
Heard a good sermon on head covering or biblical manhood/womanhood? Tell us about it here.