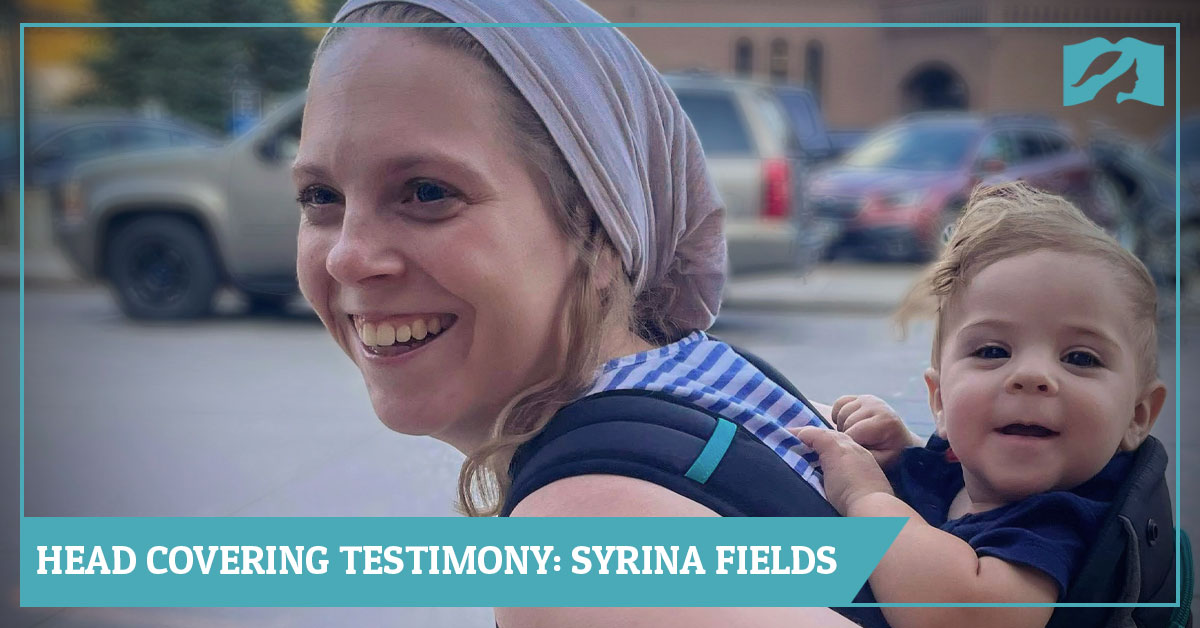 Name: Syrina Fields | Age: 29 | Location: Caputa, South Dakota | Date started covering: March, 2022
---
1) Introduce yourself to our readers.
My name is Syrina Fields. I am a follower of Christ, mom of two kids, wife, and farmer. I'm a lover of the outdoors, hunting, fishing, art, anything vintage, and a good ole cup of coffee.
I attend church at Harvest Time Freewill Baptist Church in Box Elder, SD. It's similar to a Southern Baptist church. Freewill Baptist churches are very common where my husband grew up in the Ohio/Kentucky area. At first, I was the only one practicing head covering at church. However, the pastor's fiancé and mother have both started covering, which has opened a lot of doors to conversations regarding head covering and the biblical meaning behind it.
2) What led you to start covering?
I originally thought that head covering was something specific to a different religion – not even part of Christianity – and mostly an issue of control.
In 2020 and 2021, I was feeling the need to start building a closer relationship with my Heavenly Father. I was questioning both my internal and external self. You could say I was feeling led as a wife, daughter, friend, and mother of a young lady to ensure I was showing my children what the true godly role was for a woman. At the same time, I was hearing a lot of political views about what a woman is, and my friends and family had their own opinions of the role of a woman in the household. Read more