Christian Headcovering in India
Let's face it. Head covering in America isn't commonplace. Of course, head covering is prevalent in some areas — like in Muslim or Jewish communities and an even smaller percentage exists among Christian communities. But what about in other countries? What does head covering look like in ancient places like Egypt, Israel or India? Does it still exist? And if so, what is it's purpose? What will these answers teach us?
As a head covering Christian woman I was excited to see the practice first hand on our recent trip to Hyderabad, India. Immediately upon arrival, I realized the difference between my American culture and their India one: head covering is everywhere in India.

Practical Head Covering in India
Not only did the religious aspect drive head covering in India, but also the practical aspect. A huge portion of covering happened by both men and women while riding motorcycles, which was the main mode of transportation on the streets of India. The massive population of Hyderabad (almost 7 million in 240 square miles) makes vehicle pollution a huge problem. The exhaust from the fumes made scarves a practical means of decreasing inhalation while protecting your face/head from debris. My husband even started borrowing the edges of my scarf at times!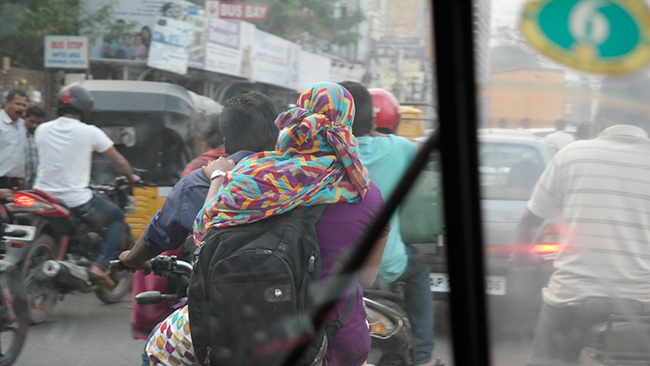 We arrived at the beginning of the Indian summer. Summers in India can get hot — up to 120 degrees before their monsoon season breaks the sweltering heat. The sprawling cityscape doesn't allow for much overhead foliage either.  Men often carried covers around their necks in preparation for escaping the blazing hot sun.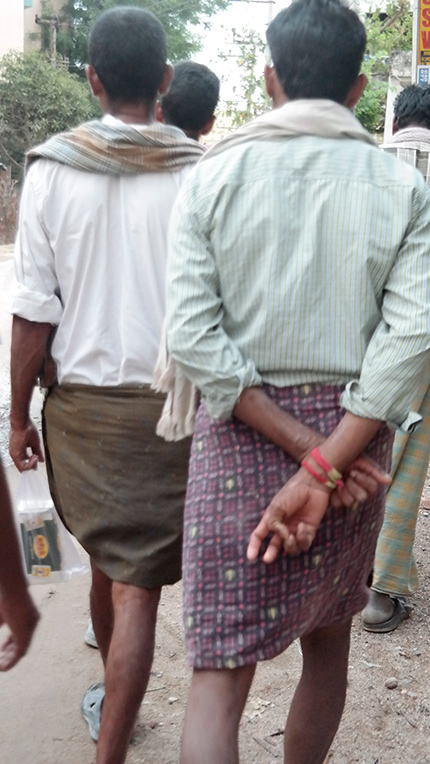 Religious Head Covering in India
Though India is known for being predominately Hindu, Hyderabad boast a higher than average Muslim population. This is mostly due to it be home of one of the oldest mosques in India, Charminar, which was erected in 1591.
According to Wikipedia, Hyderabad's religious diversity breaks down like this:
69% Hinduism
27% are Muslim
3.5% Christian
.2% Sikh
.04% Buddist
.04% Jains
Female Religious Covering (Not Christian)
Muslim women who wore burkas or hijabs were a constant fixture in India, as were Hindu women who draped the ends of their saris over their heads as an outward sign of their faith. Sometimes it was difficult to tell between those who were covering for practical reasons or religious reasons.
Female Christian Head Covering in India
My real excitement came after we visited with many Christians. The hospitality of the Indian culture is like nothing I've ever experienced, I was not allowed to lift my hand to help no matter how hard I tried. Food is central to their hospitality. Women and men spent hours in the kitchen preparing extravagant meals for us, their American guests. There were many times that a woman would be called into prayer while preparing a meal. Instead of running to get a head scarf, she would grab a readily available dish towel to cover her head instead. After praying, she would take it off and commence her work in the kitchen. It was never made into a 'thing,' it was just part of their faith and their everyday life. There was never any long discussion about covering during prayer for women. It just was Biblical. Plain and simple. Not every woman covered, but as a whole it was accepted as a normal practice.
Male Religious Covering (Not Christian)
The Muslim call to prayer started early in India. Salat could be heard at daybreak each day while we were there. Many Muslim men of India do cover during prayer, but also covered their heads during daily activity.
Male Christian Head Covering In India
During our many prayers, I noticed that Christian men in India removed any head covering they had on during prayer.
Head Covering Made Easier by Traditional Female Indian Attire
The traditional Indian dress, called a sari, was conducive to impromptu head covering. A sari or half-sari utilizes scarves. When a Christian woman was wearing one (which was often the case), she could easily pull the dress upward over her head to pray.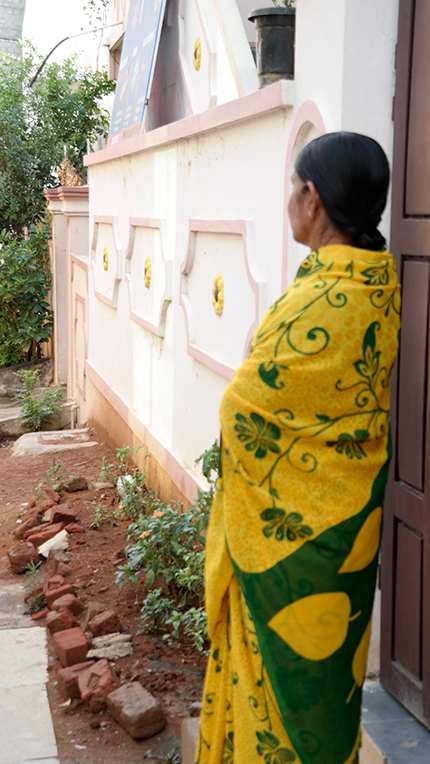 Even the female child's clothing is usually accompanied by accessories that allow them to quickly cover their heads during prayer.
India: A Modern Day Corinth
With both the practical and religious reasons for head covering, I began to understand the culture Paul addressed at Corinth would have been similar to the one I saw in India. Religious men and women wore head coverings, whereas some only wore head coverings for practical purposes. To be asked to remove or add a head covering would have been a real issue in his day because it was a part of every day life for various reasons! It definitely could have led to some heated debates. Imagine asking a Muslim man to remove his kufi (or in Paul's day a Jewish man to remove his yamaka) or a man who has been in the sun all day to remove his head scarf while still outside!
My Final Thoughts on Head Covering in India
Head covering for India Christians was seen most during prayer times or during church services. During church, most women covered for the duration. When prayer was impromptu, the women would cover their heads and then the head covering was usually removed or readjusted to fit their dresses after the prayer ended. During a church service, women and girls both seemed to cover without much forethought because the custom was commonplace for the churches of India. The fact that head covering is a typical practice for both practical/religious purposes and that their attire makes it easy to cover reinforces the head covering movement as a whole.
Whenever I post a photo showing off my head covering on social media my India friends are usually the first to comment on my obedience to the scriptures. I am so blessed by my India Christian brothers and sisters and cannot wait to return to their beautiful country and the rich faith of my new friends.
Latest posts by Elaine Mingus
(see all)