The Headcovering (Sermon)

Preacher: Rev. Colin Mercer | Sermon Length: 43 min | Year preached: February 2003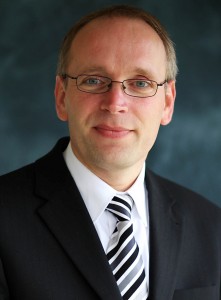 Rev. Colin Mercer is the senior minister of Faith Free Presbyterian Church. He and his family moved to Greenville from Northern Ireland in September, 2009. He was converted to Christ at the age of eight. He commenced attending his local Free Presbyterian Church in Londonderry, Northern Ireland, as a young teenager and soon became involved in the ministry of that congregation. He served as a Sunday School teacher and participated in Youth meetings and open air services. In 1988 he was called by God to prepare for the gospel ministry and consequently in September 1989 commenced studies in the Theological Hall of the Free Presbyterian Church of Ulster. On the completion of his studies he accepted a call from the Castlederg congregation and was ordained and installed on 21st January 1994. In 1999 Rev. Mercer moved to Mourne Free Presbyterian Church, and accepted the Lord's call to Faith in May 2009.
Mr. Mercer and his wife, Heather, have two daughters, Lois is a student at Bob Jones University and Hannah attends Bob Jones Academy.
The subject of the headcovering has caused great controversy within the church of Christ. Strange as it seems, many believers accept the latter part of 1 Corinthians 11 but have grave difficulty when it comes to the opening verses. However, obedience to God is important on every matter – even on the matter of the headcovering.
>>> In addition to streaming this sermon above, you can also download it.