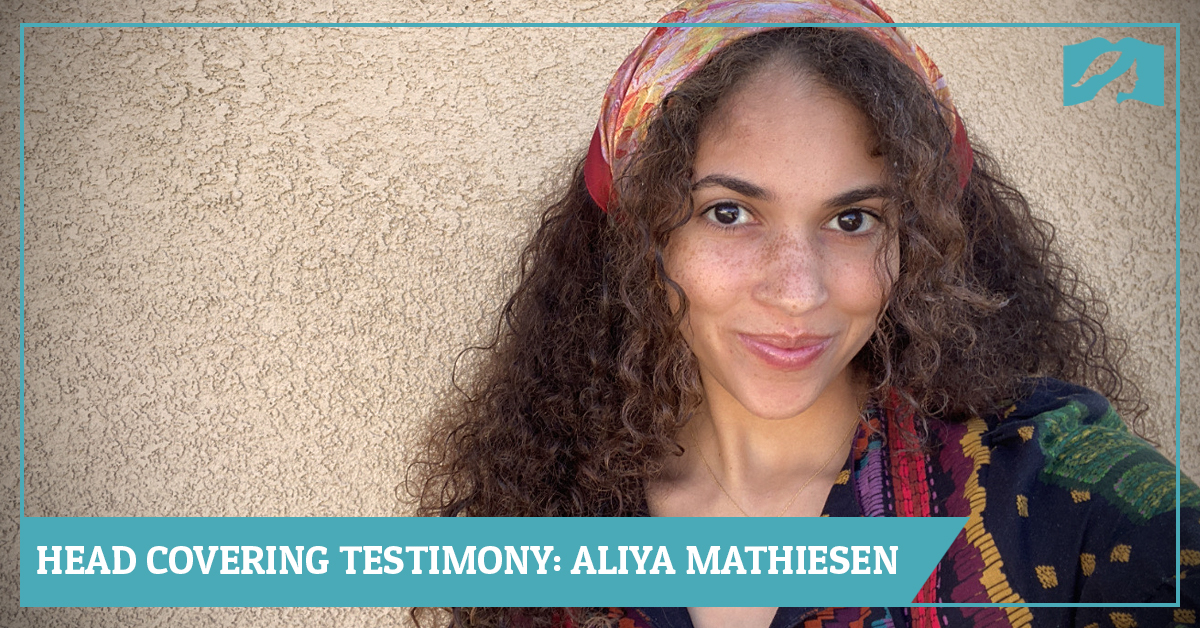 Name: Aliya Mathiesen | Age: 25 | Location: California | Date started covering: July 31, 2022
---
1) Introduce yourself to our readers.
I'm a young wife and mom who is passionate about reformed theology, conservative politics, and holistic living. In my free time, you can find me spending time with family, looking for a good restaurant to eat at, or listening to audiobooks.
2) Where do you attend church? Tell us a little bit about it. Do others practice head covering there?
I recently moved, but plan to attend a reformed church called Fountain Of Life Fellowship in Fountain Valley. When we visited, I noticed that I'm the only person who covers her head there, but I honestly don't expect to see people doing it anyway.
3) What led you to start covering?
First, I should state that I grew up in a church that didn't teach head covering, so my stance over the years had been that it was a cultural command to the Corinthians. I never thought twice about my stance since every pastor I respected (and every church I had been a part of) believed the same.
Then I was exposed to Christians who covered, both through the Head Covering Movement and in real life. I was still on the fence about their arguments, but they made some interesting points. Read more