The Head of Man and Woman (Sermon)

Preacher: J. Glenn Ferrell | Sermon Length: 45min | Preached: Dec 13, 2015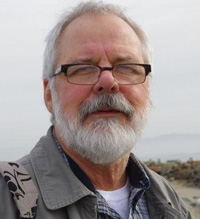 Glenn Ferrell has been pastor of First Orthodox Presbyterian Church in San Francisco since November 5th, 2010. Previously, he was pastor of Sovereign Redeemer Presbyterian Church in Boise, Idaho, for more than five years; and prior to that a church planter and evangelist in the Appalachian region of Kentucky. Glenn grew up in Eastern Kentucky, the grandson of coal miners, a seventh generation Appalachian. He attended college in North Carolina, and seminaries in New Jersey, Kentucky and California. He did additional graduate work in Ohio and Kentucky. He was ordained to the ministry in 1987. Before that he worked in communications, information systems, and as a community developer. He served in Southeast Asia with the Army Signal Corps in the mid 70s. Married to Susan Nye Ferrell; they have six children and twelve grandchildren.
Glenn is an orthodox, confessional Calvinist, who subscribes to the historical Westminster Standards as an accurate summary of the most important teachings of the Bible.
>>> In addition to streaming this sermon above, you can also download it.