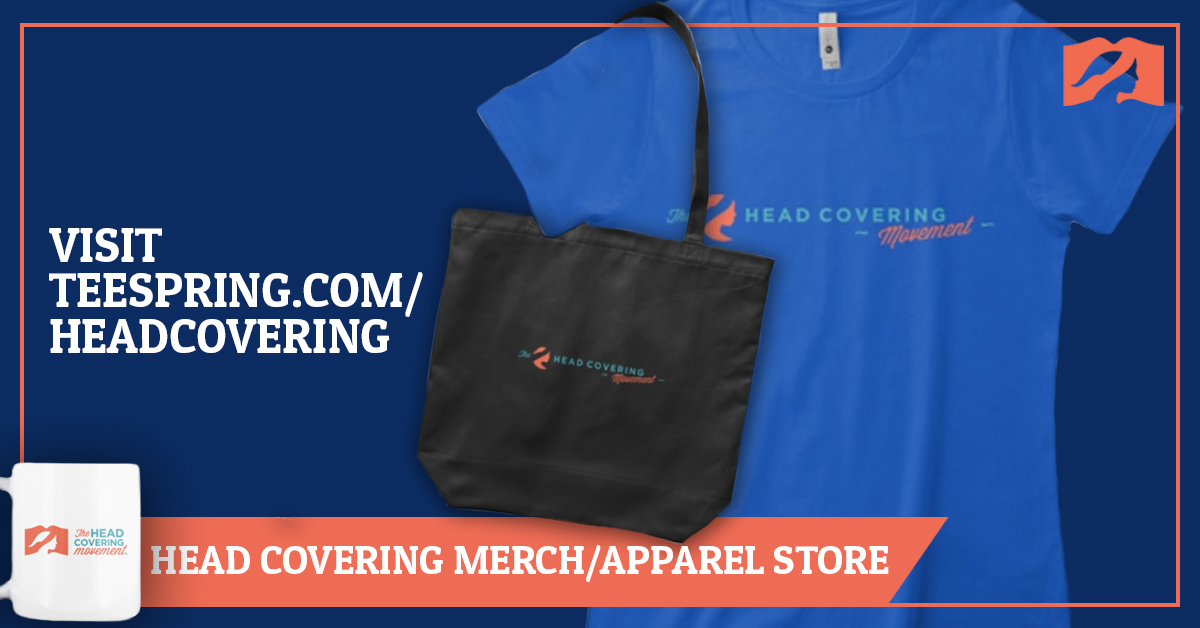 The Head Covering Movement started in 2013—over seven years ago. Since our inception, we have refrained from selling merchandise even though we've had many requests for it throughout the years. This year we've decided, for the very first time, to make some available just in time for Christmas shopping (Husbands, are you listening?).
So whether you're looking to show off your love of head covering and/or the movement, or you just want to support what we're doing, now you can now do so through the official HCM store.
There are several styles of t-shirts, sweatshirts, as well as stickers, a mug, and a tote bag to choose from.
> If you purchase a shirt, mug, or tote, please take a picture and either tag us on Instagram OR submit your picture of you wearing/using your merch. We plan to re-share most of them on social media.